What is Your Superpower?
Some people think Superpowers include the ability to see through walls or stop trains with our left hand while holding a baby in our other hand. If you poke around the Internet, you find lists of "Mom's Superpowers" which include eyes in the back of heads and the ability to find lost stuff, including kids, keys, and stuffed animals.
But if you look a little deeper, your search reveals things like this:
Mom saves the day
Mom saves boy
Mom saves coupons
Mom saves a child from alligator
Mom saves baby from kidnapper
Mom saves the day killing gunman outside school (Brazil)
Mom saves kids during tornado
Mom saves daughter during talent show
Mom saves 3 kids by jumping in front of SUV
Mom saves teen from the mouth of a shark
Mom fearlessly saves car and children from being stolen at gas station
Pregnant mom saves daughter from apartment fire by tossing her out the window
This is the tiny tip of the Internet-iceberg of feats by heroic moms.
You know we all have superpowers, right?
Not just the ones that appear on cute print-out-able lists or on t-shirts.
Have you seen RBG yet, the movie?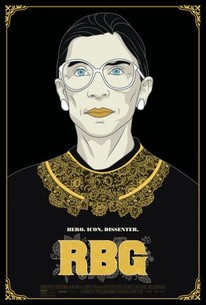 If you want to see a real woman with superpowers, with the vigorous ability to see a situation and discern what is called for and then do it, fiercely–oh, please take the nearest teen human with you to see this movie. Get the t-shirt. Dance as the credits roll, because Justice Ruth Bader Ginsburg is a real-time Superhero and RBG tells the story so well. In a big way, RBG is a love story, but you have to see the movie to see that story unfold.
Justice Ginsberg figured out her superpowers early in her life.
She was not struck by insight, then told everyone about it. She discovered and developed her superpowers by living in necessity and devotion to fervent study, to her profession, and to her family. Ultimately, and for the benefit of all of us, her superpowers influence the lives of women and caregivers throughout the United States.
She is not perfect, but in the face of that, she persists. Her Superpowers have taken a lifetime to cultivate, but she tapped them early and has wielded her superpowers ever since.
Which is where I come a question for you–when pressed by the reality of your life, how and where do you dig in with pleasure and dedication to persevere and stir joy, no matter what? And by "no matter what," I mean the big-assed stuff, not no matter what paper cut injury you are nursing, I mean the colossal stuff we live with every single day.
I think we need to notice our superpowers and use them.
I wonder what would happen if we considered things that we do naturally as our superpower?
My friend Janet has superpower. It has to do with food and comfort and humor and tenderness. She can claim name it herself, but I tell you, when you are in the focus of her superpower, there is no place else you'd rather be in that moment.
My friend Lydia has superpower. It has to do with color and fun and place and history and a certain way of seeing how we could live in a particular space. Again, she has to claim it, but I live surrounded by the effects of her superpower. The walls of our house were painted according to her direction and the atmosphere here is so beautiful.
I want you to think about this. Write in your journal, if that is your habit, or make a list on the back of an envelope and okay, if you promise to not get distracted, open your phone and write it in Notes…
My Superpower is…
When I suggest people who have superpowers, or highlight the life
of Justice Ruth Bader-Ginsburg, I don't mean we all have to go out and be
like them. Watch these people closely. Be inspired by them. Come up close to them and study their ways. Notice how people around them respond. I know the way I feel around these women. They make me want to find my superpowers, to utilize the things I do with ease.
My son says my superpower is hugs.
One of my superpowers is my daily creative practice.
Ponder this a bit. Leave me a comment and let me know your thoughts.
I will be doing the same.
xoS
SaveSave
SaveSave
SaveSave
SaveSave
SaveSave
SaveSave