I became a mother on this day in 1994.
I had been married a year.
This pregnancy was the first that I felt confident I could bring to term.
There were a certain number of pregnancies before this one, but I could not, in those days yet, enter motherhood.
This is the hard truth of my life. I had two abortions during my 20's for which I had to cross picket lines to enter the family-planning clinic in Louisville, Kentucky. The first time my best friend walked me in. The second, my then-partner walked with me. Both times, it was hair-raising. Both times, the already difficult, heart-breaking experience became more so because of the politically charged nature of abortion.
On this blog, I write about motherhood and daily creative practice.
I write about women's voices and why it matters that we find and use them.
I know there is a chance that I may lose your subscription to my blog every time I post anything that is slightly political. When I posted about the action steps we could take to counter the countrywide grief about the current immigration policy of separating families at the border, I had an exodus of readers. This topic remains open and deeply troubling. If you want to learn more about how you can help families who are separated go here, if you are a lawyer with skills to support toddlers who are caught in the legal system go here, or if you want to learn about the realities of what these families are fleeing, go here.
I am always sad to see people unsubscribe. I know that your time online is limited and your attention more so. I value the minutes you spend on Rising Forth. When you arrived, at least most of you were gifted my Permission Slip ritual. You took a peek at the work I do and decided you'd like to hang around a while, to see what else I cook up or you are intrigued by the classes I offer or the books I sell. I appreciate your readership and your time, truly.
How do I keep the ever-growing community of Rising Forth engaged?
How can I continue to be a witness to women's lives in the United States and abroad in a way that inspires and urges you to engage your voice in advocacy for yourself and others?
Do you love the art I make in hand-bound books and want to make your own? Do I give you enough prompt material to nudge you in to daily practice? How about writing? Have you made any moves towards crafting a daily practice that kindles your soul?
Does the work I do here matter to anyone?
I ask these questions genuinely. I know for many of you, the writing and art that happens at Rising Forth has changed the way you live on a daily basis. I see you, meet you at conferences, I get emails from you, or receive cards from you. Over and over again you confirm that standing for the power of women's voices and making sense of our lives on this Planet by engaging in daily creative practice is worth the time I give to this work. It is time that I spend away from my other writing, time away from teaching, away from my family, away from the bee balm which I studied this morning as the hummingbird burrowed in to every single red blossom on the carousel of bloom.
It matters to me, what happens here. Blogging has changed the way I work in the world. It has put me in contact with women all over the world who want to engage differently in their lives, women who crave more connection to their inner lives, and who want to make a positive impact in the way that they live.
All of this work began with a tiny revolution that arrived on July 17, 1994 at 5:13 AM at St. Vincent's Hospital in New York City, when our son Benjamin was born.
I began to walk this planet as a mother, as a person with my heart living outside my body in the skin of a boy and then in our second child, a girl. I suffered losses, I wept over mistakes, I flew off in rages, and I snuggled, coddled, fed, and delighted in the experience of being a mother.
But this revolution did not only connect me to two small humans. It also connected me to the lives of every single woman who had come before me, and each one who lives and breathes this moment across the globe, who look out of doorways scanning the distance for a particular outline, the shape of a nose and the angle of a shoulder and cadence of gait that tells, yes, they are safe, yes they are near, yes they are well and we can carry on.
Not everyone has this assurance today.
Not everyone is confident his or her children are safe.
Not everyone has access to reproductive health care that is affordable and safe.
Not everyone has the opportunity to stand for women the world over or in our own neighborhoods to assure that they have equal access to civic and public protection.
But most of us do and this is a privilege.
I wager that most of the readers on this blog have access to decent medical care and information about their reproductive rights. I wager that most readers of this blog are not escaping the triangle of terror that is El Salvador, Honduras, and Guatemala, where the lives of women and children are daily threatened by violence. I wager that most readers of this blog do not worry when their children go out to play, will they return.
Yes, motherhood changes us.
Parenting changes us.
Whether we like it or not, we become one of many who cannot look at a screeching toddler without knowing what it feels like to be humiliated in the cereal aisle at Big Y or watch a family walking down a street in angry silence, knowing that we too have simmered threats to our children to behave "or else," while putting a face on for the world that betrays the stomach churning anger that hides behind the mask. We cannot look at the photographs of children separated from their parents without also wondering what we'd do, if that were us, crossing a border to seek safety and never seeing our child again.
I consider my privilege every time I celebrate motherhood here.
I wonder what I can do today that moves towards safety and protection of families and the planet.
What I ask of you today is this:
If you value what happens here on Rising Forth, please share my work.
If motherhood has changed you, take some time to consider how the experience shapes you and how that affects the stance you take in the world. Write about this in your journal.
If standing with and for women is important to you, then take one small action today. It could be as simple as taking the time to have a real conversation with someone in your world. Ask a question and then stick around long enough for the real answer.
Our attention is tuned by motherhood.
We become keen for humanity in new ways.
When we let our lives be shaped by compassionate care of others, we make room for love.
In honor of Ben's birthday, I am hosting a giveaway for copies of the premiere edition of Little U, Uppercase's new publication for parents about art and life. There is a small bit by me there, and a little bit about the palm tree story. Please leave me a comment about how parenting has changed your perspective on life, what about you has changed and you will be entered in to the highly rational and not computerized drawing for this gift.
I will email four winners.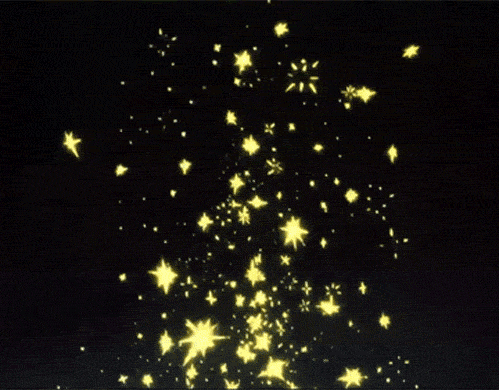 Til then, eat the cake.
xoS
SaveSave