Say we meet on the street and you say,
"Hi Suzi, I am so happy to meet in person. I read you online & I wanted a chance to ask you a few questions."
You'd do that right? You'd stop me, say at the International Women's Writing Guild or at the Arrowmont School of Crafts or Logan Airport or at the Big Y in my town. You'd ask me these questions:
Why do you go to Armenia every year?
What is the point of raising money, can't you pay for that work yourself?
What does my donation do?
Who do you work with there?
Where exactly is Armenia?
What is the point of a daily creative practice, especially for people who have limited resources and time?
Does this work really matter? Does it make a difference?
You'd ask me these things and I'd give you these answers, because by now we have sat down at a café and ordered cups of tea and a pastry to share. We've agreed on a real time visit.
Why do you go to Armenia every year?
New Illuminations is a project that requires me to be there to set seeds and nurture them with this particular group of women. I see myself as a support to a growing network of women artists who are interested in learning about the book arts and journal practice as a means to raise the volume of women's voices in a country steeped in patriarchy.
I go every year because I think attention on this community makes a difference, people remember their strengths and an empowered circle of people is rising forth. I don't think I will go there forever, but while the artists are learning strong book arts skills and working in circle writing and sharing, it is necessary for me to be there, to bring the materials they need and the guidance that helps them to find their own way.
I also go because I am devoted to the stories of women.
The people of Gyumri live far outside the gaze of the international community.
There are several strong resources for the citizens, but Gyumri women struggle daily with low paying jobs and vast underemployment. They live in a culture where cruelty to women is a common occurrence; domestic violence is part of their daily lives. Not every woman I work with endures violence, but right now, it is a common presence in her life. I am committed to helping them learn to tell their stories, to elevate their art work with expression of their real lives.
What is the point of raising money, can't you pay for this residency yourself?
First off, no, I cannot pay this myself. As a working artist and writer, I earn income from teaching and sales of my work; I depend on my partner's income to cover most of our home costs, which includes 2 kids in college. As a working artist and writer who believes firmly in the power of creative community and social justice work through the arts, I believe that a wide circuit of support imbues this work with positive blessings from many many people, not just me and my two cents.
This is the way that I carry blessings from hundreds of people to a forgotten corner of the planet. I invite people to join in this effort by asking for tax-deductible donations. I also invite people to pray for this project and the women I work with, for their health and well being, that they may find healthy partnerships and meaningful work, that they might live in peaceful homes and feel that their voices matter to the forward movement of their nation.
I don't see the sense of doing this work alone.
I crowd source joy.
I travel on blessings, financial and spirit based.
I teach with a bounty of materials gathered from my creative community.
(I love Your questions BTW.)
What does A donation do?
First, it pays for my travel to and from Gyumri. This includes a long long plane trip to Yerevan and a very bumpy taxi ride to Gyumri over roads that are very different from what we have in the U.S. The donations cover all of my costs, room and board in a simple B&B in Gyumri. They purchase all of our art materials, including what I hand carry from Great Barrington, and what I purchase in Yerevan. They cover the cost of healthy lunches for the artists during the days of the workshop. They pay for my translator and coordinator Ani, for her time coordinating the workshops and translating for me. Your donations pay for the costs of travel to and from interviews, for women photographers working with me during the workshops and interviews. Donations cover the cost of administering this project, my assistant Heidi and the hours she spends applying for grant monies, creating our media kit, and making sure I have what I need while I am in Gyumri.
Every single dollar donated to New Illuminations supports the project, pays the rent of our workshop space, for the postage to mail raffle gifts, for the cost of Armenian cell phone hours.
For the past two residencies, I have covered all my costs. I have no doubt that I will do the same this year.
If you would like to help me, you can go here.
Where is Armenia again?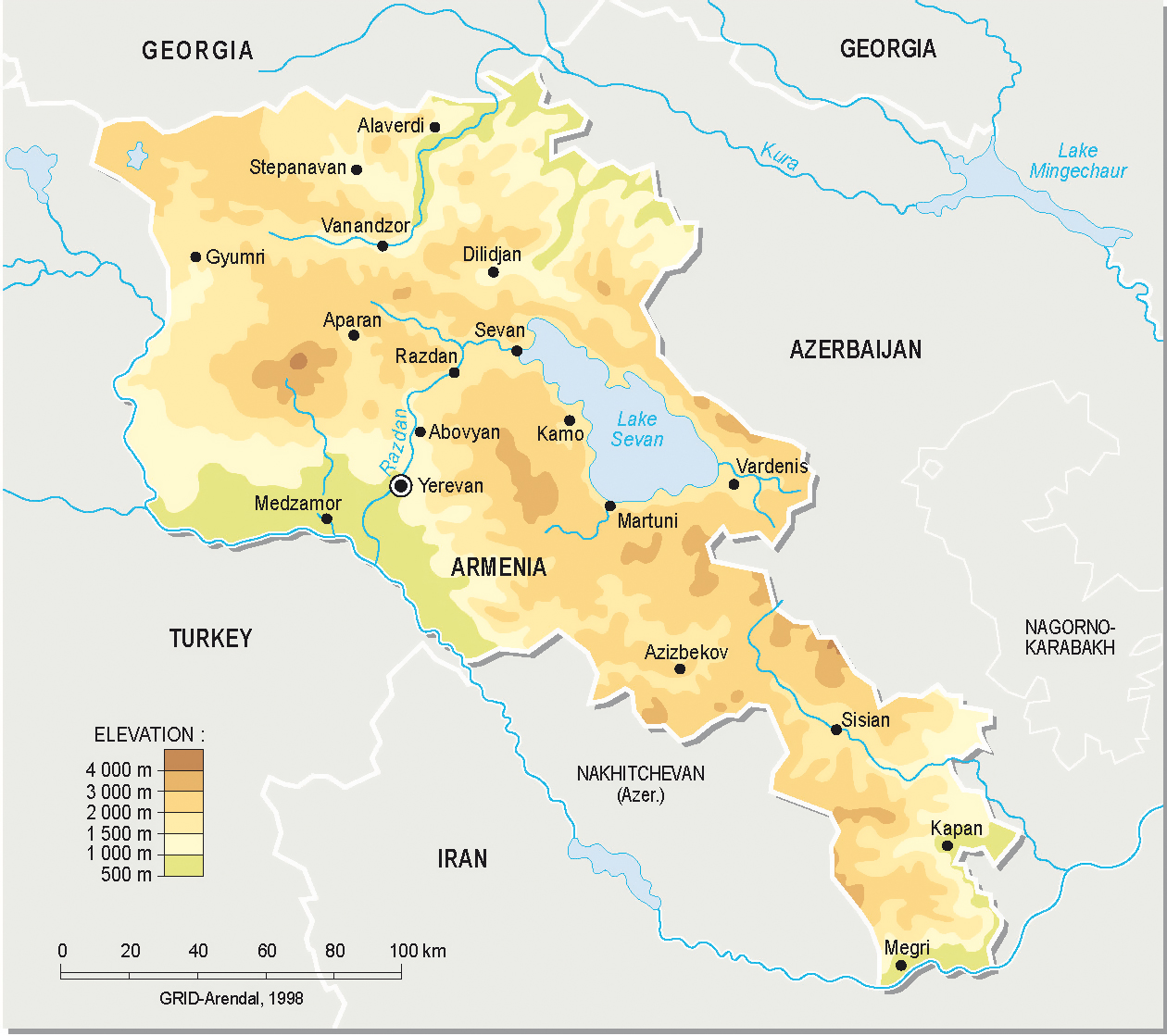 Who do you work with?
I work with a growing group of women artists aged 16 and up. I have worked with men and will again during this residency, but it is the women who will be able to teach this book practice and carry it forward. They are my main focus. I meet these women through the natural network that happens by listening. I speak to and listen to one woman. She decides I need to meet her friend. I do the same with that second person, who then suggests I meet her mother.
New Illuminations has sprouted a network of women woven together by love and attention. It has grown organically and will continue to do so. I visit the women I interview in their homes, where I often meet mothers, sisters, and aunts, grandparents and neighbors.
When you listen to people, good stuff happens.
I work with a woman named Naz. She is a graduate of the Gyumri Arts Academy. A very talented illustrator, her heart is in the abstract art she develops on her paste papers and book covers. Naz illustrates for a living, working on the dining room table in the apartment she shares with her parents on the edge of the city. Naz gets paid too little, but she takes jobs to decorate new restaurants and cakes. She likes that work, but it is not valued in the way that honors her time and skill. Naz works Instagram like magic and sells many hand-painted things through Instagram. You can find her here.
What is the point of daily creative practice for people with limited resources, shouldn't they be doing jobs that create income?
My answer here is the same in Armenia as it is in Manhattan. Daily creative practice puts you in direct contact with your inner resources. You digest your life experiences in a journal, translating the challenges and joys you experience and find new solutions to nagging problems by putting things down on paper, taking them out of your head and in to the open space of creative exploration.
When you write in to a beautiful journal you have made completely yourself, you honor your truth. You give your words an exquisite berth.
This work inevitably leads to identifying and engaging one's voice. You know more of what you care about, what changes you want to affect in your life, and where you want to be. You begin to sew songs of your own being that are unique and beautiful and put you on the map of humanity. So many stories have died with the tellers, untold, un-shared, and forgotten.
Especially in a culture where women are expected to be silent and tolerant of difficult living conditions, who don't have access to family planning support or rape crisis centers, who don't have a network of safe support when they need it, who feel altogether silenced by their culture in order to look beautiful and carry on the hard work of supporting families–yeah, you bet, keeping to a daily creative practice gives a person leeway in to a private garden of reflection that grows empowerment.
Does this work really matter? Does it make a difference?
Here are some of Naz's responses to questions I gave her about New Illuminations.
There is no doubt New Illuminations had a great, very great impact, it was a new and unique experience, with the help of which I newly discovered my inner world. I felt proud, that Armenian woman can be not just a housewife, but find herself and put a little part of herself into art.
As I have already mentioned, I looked forward to this day with great excitement, when the result of the work done was complete, there were so many positive reviews and compliments, which, I think, is everybody's victory.
I discovered myself as an artist from another side, on the other hand, I realized that I must always look for something new, try, search and find, and always move forward, sometimes even making mistakes.
The interview was very intimate. You realize that you are not alone and being a woman, you can still somehow influence the way of thinking and change it. At least I hope so. I would compare the importance of "New Illuminations" with a new education, that is an opportunity to express yourself, and at the same time to discover your inner world with the help of colors and brushstrokes.
Standing with and for other women means being uncomfortable at times.
It means asking for financial support to fund a project that touches lives beyond the familiar.
Standing for women means weaving our selves a much bigger picture of sisterhood, replete with mistakes, dropped threads picked up and woven in to golden nuggets of wisdom and raucous laughter.
Now it is my turn for questions:
Would you help me return to Armenia in October?
Here is where you can make a tax-deductible donation.
Do you want to be on the mailing list for this project?  Please go here.
Would you please hold Naz and me and Ani and all the other artists of New Illuminations in your hearts?
Thank you for this time together.
With love,
S